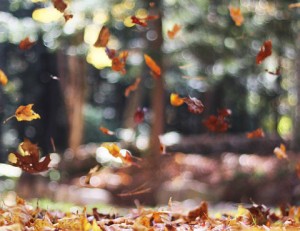 On this day, the official COVID-19 death toll in America hit 213,000. It could have been any unimaginably large number, but was this. I wanted to capture indirectly the feeling of waiting and grief and isolation, of anxiety too long endured and of foreboding brought forth by ongoing social unrest and political strife. I was aided in this writing by the nonstop booming of rifles and shotguns being sighted in by my neighbors getting ready to enter the woods in camouflage.
In the fall of fever, 10/8/20

Two hundred thirteen thousand leaves
have fallen in the yard. They fall all day
and keep falling all night while wind
waxes and wanes like the Harvest Moon.

And after moonset, two hundred thirteen
thousand stars spray out across
the firmament, recalling all the fireflies
of summer, but cold now and still.

Two hundred thirteen thousand raindrops
drum on the roof just before dawn,
jolting me from restless sleep to stare
at the ceiling until my heartbeat slows.

This day will darken early, and earlier still
each day. Soon the trees will strip naked
to embrace the snow. Soon the hunters
will stalk with long guns their merry prey.