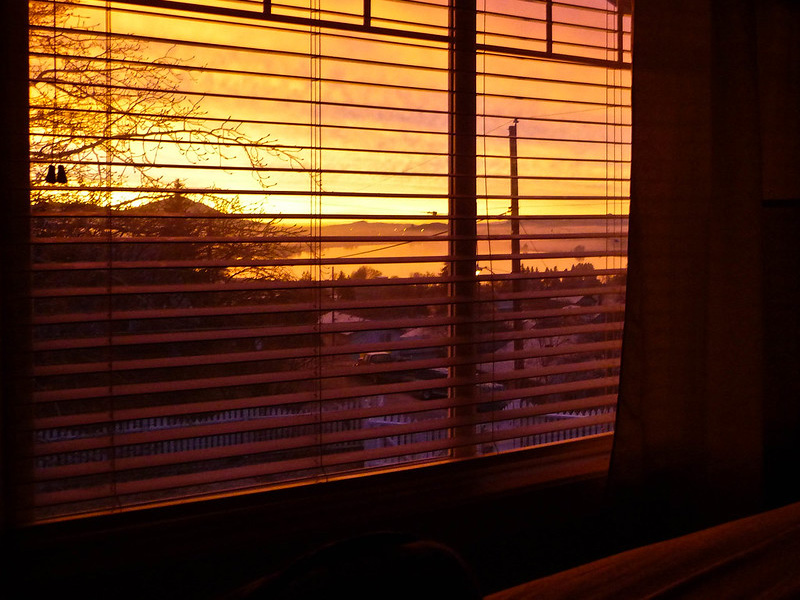 Being unable to sleep while alone can be awful. Being unable to sleep in company can be very sweet.
Chill before Dawn
Waking in the chill before dawn, I spoon to your back
touching warmth from chin to knee, one arm draped
to draw you in. You tuck it in between your own.
Content now to be sleepless, I listen to you breathe,
feel your pulse, each little adjustment to our fit.
I could stay this way until morning, but then you turn
in sleep to face me, tuck your right leg between mine.
I hook my left one over yours and arms pull us close.
If not sleep then peace – this knot of limbs and skins
that unknots care. As we lie the light grows bright.
Note: unpublished draft