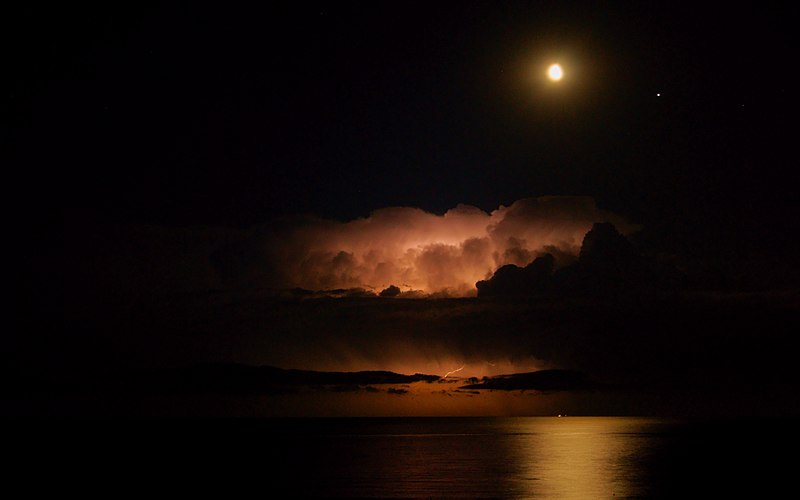 While I have never seen the creator behind creation, and have no information to impart about what it all means and how it all ends, I feel that creative force whenever I look upon the beauties of creation. And never more so than when times are at their worst.
Beyond our Power
Driving the wounded woods across the county
I see cumulus clouds pile up through blue, floating
like a wedding cake above the shambles of winter.
Later, as the equinox sunset burns in the west
lurid as "the fire next time," I can hardly
keep my eyes from it as I pull into the village.
There, in the recital hall, a trio — clarinet, cello,
piano — plays Brahms. If they can conjure up such
beauty and still not weep, what excuse have I?
Though all four Horsemen now ride roughshod,
still, creation refuses to be anything less
than beautiful. Explain this to me if you can:
How the death of millions dims not a single star, how
the moon floats untouched above the sea off Odessa,
just as if there was some power beyond our power.
Note: unpublished draft