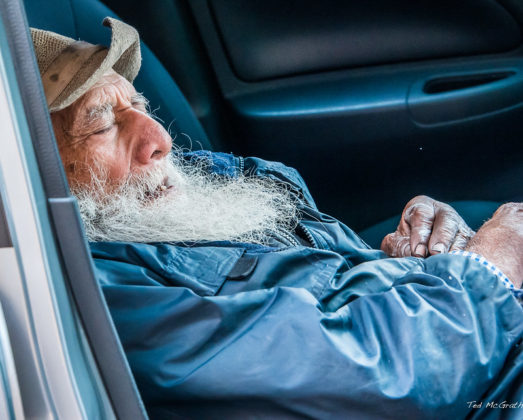 Another poem boiled down from one of my Listening Post columns. While it is not necessarily 100% true, it is certainly truth-adjacent, as many long-suffering North Country women can attest.
A North Country Guy's Guide to North Country Guys
A newcomer to the North Country, after visiting a vet,
noted that the waiting room contained only women
and animals. Men waited outside in the parking lot.
Well-spotted. You will see the same at the pharmacy
or in the big box grocery parking lot across the road.
In winter you can spot the guys by plumes of exhaust.
So, rule of thumb: if a couple is out doing errands, where
will you see the guy? In the parking lot, waiting in the car.
With exceptions for guy territory: autos, tools and such.
Why? As a guy, and a North Country old-timer, I can
speak to this. The only thing North Country guys hate
more than shopping is getting up close with strangers.
Guys can only be included among the social animals by
courtesy. If we wanted to be in close quarters, we'd pay
more attention to grooming and dress, shaving daily.
We'd much rather be thinking our guy thoughts, or
listening to the radio, or reading the latest Free Trader.
A North Country guy of a certain age might even nap.
If circumstance forces a guy into a non-hardware
retail environment he'll work from a list, no exceptions,
avoiding eye contact while racing through the aisles.
Shopping is a mission, not a social occasion. If women
had the same approach, more guys might be willing
to accompany them in the store. Not eager, but willing.
You might well say, "Why, you sexist old Neanderthal!"
But a North Country guy wouldn't want to argue about it.
Challenged in his set ways, he'll just mumble and shrug.
Note: unpublished draft