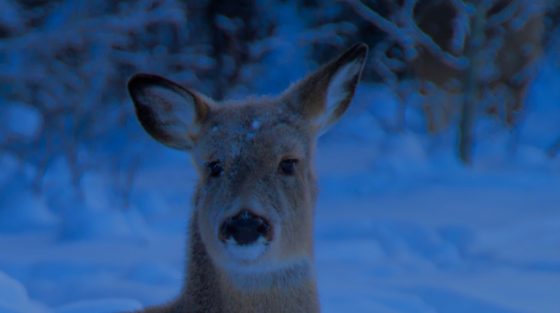 I'm often awake deep in the night. Not that I'm troubled; it's just a feature of long life. While I might struggle to meditate during a busy day, I can easily stand by a moonlit window and just be an eye without a thought in my head.
Night Watch
Waking to waxing moonshine,
the yard deep blue in its light,
I hear the furnace cycle off
and nothing else makes a sound.
A lone doe noses the snow
below the crab apple tree.
My breath fogs the window.