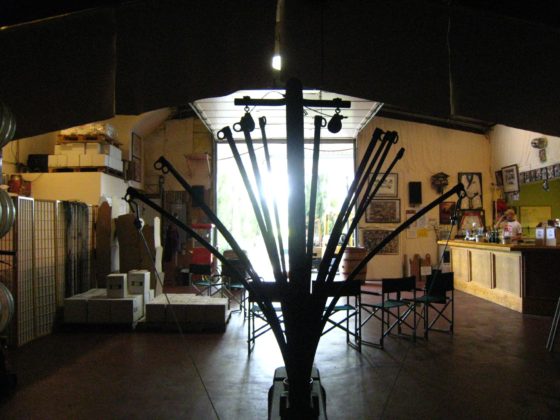 While helping a friend clean out her house in preparation for a cross-country relocation, another helper asked me if I had ever published a particular poem in one of my books. I had read it live on-air for the January 2008 edition of NCPR's then-monthly arts program, Open Studio, and it had stuck in her mind for 15 years.
As it turns out it has never been published and it has particular resonance for me at this moment when I am finishing up a new volume of poetry, "The Other Village," and am in search of a publisher. Having finished the draft and ordered the book's contents, I find I now have nothing but tumbleweeds blowing through my cerebral cortex.
Continuing Resolutions
A New Year Poem
Having put paid to another Christmas
(save for the bill-paying), I look down
my list for the next bulleted item
and find nothing–blank paper–
a snowfield of pending ambition.
But, to my credit, I have done nothing
this year so egregious as to cause
my wife to deposit me at the roadside
with a duffel bag of dirty laundry
and four thousand used books.
Nor has my daughter felt the need
to change her name or block my number.
The long strands of life remain tied.
And I have worked through
another whole year without my boss
having to close her office door
upon a final quiet conversation
before my laptop and I are cast out
to wander the virtual streets
of Second Life, at loose ends.
The kitchen renovation did,
at ruinous expense, come through
this year to resolution, but, by the time
the rest of the house is made as fit,
it will all need to be done again,
world without end.
And if my book-in-progress remains
unprinted, still, it grinds on toward
publication at a steady glacial pace.
One can see how, given inexorable pressure
from new work behind, it must calve off
eventually from the vast shelf
of unsolicited manuscripts to join
the other bergs of words that obstruct
the sea lanes of contemporary literature.
Therefore, in the new year, I will not
learn Chinese. No villanelle will appear
below my name in The New Yorker.
I will manage to soldier on without
a BowFlex body, and ballroom dancing
will remain, for now, beyond my ken.
In lieu of a bill of particulars, I propose
this series of continuing resolutions:
to keep my family close, to do my job, to keep
the roof above the cellar, and to always
enclose a stamped, self-addressed envelope.