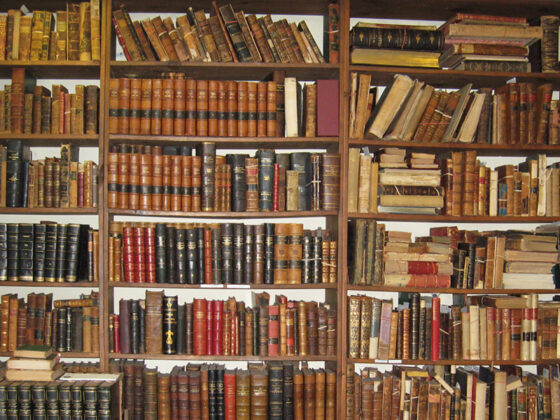 The Strand Bookstore in NYC is a bibliophile's dream, staffed with eccentric experts on arcane subjects, populated by floor after floor of every title imaginable. At the very top is the rare book room, a temperature- and humidity- controlled environment for all the books I lust after, but could never afford.
In the Rare Book Room
My daughter Elena turns to me and says,
"It smells like your Dad." I take a deep breath 
and there it is–all those generations 
the old books have steeped in pipe smoke
in the libraries of bookish men, seeping back
out decades later into the air-conditioned air. 
His dimming face comes sharp in the mind's eye
again. I see him turning pages.
The smell of his aftershave.